Promotion: Steel Giant
Aelion is going through some very hard times. Sometimes despair brings people to reject the Gods and Immortals and place their faith elsewhere. Strange cults and godless cathedrals have been erected to capitalize on such faithlessness.
Flavius is sure that there is no mysticism there, only fanatics that have stumbled upon a laboratory dating back to the days of the Great God Aeli himself. Flavius would give anything to get his hands on this ancient technology to bolster the defenses of Aelion's armies with heavy combat suits and extremely powerful portable emitters.
Flavius has asked your Adepts to look into the matter, assuring that Immortals who investigate the strange cults will be rewarded with a Goliath Heavy Combat Suit of their very own! To sweeten the deal, he'll also throw in Flavius's Emitter (Divine Ability) and a bunch more rewards if you get the job done before January 6 on Nintendo Switch!
---
FIRST CIRCLE REWARDS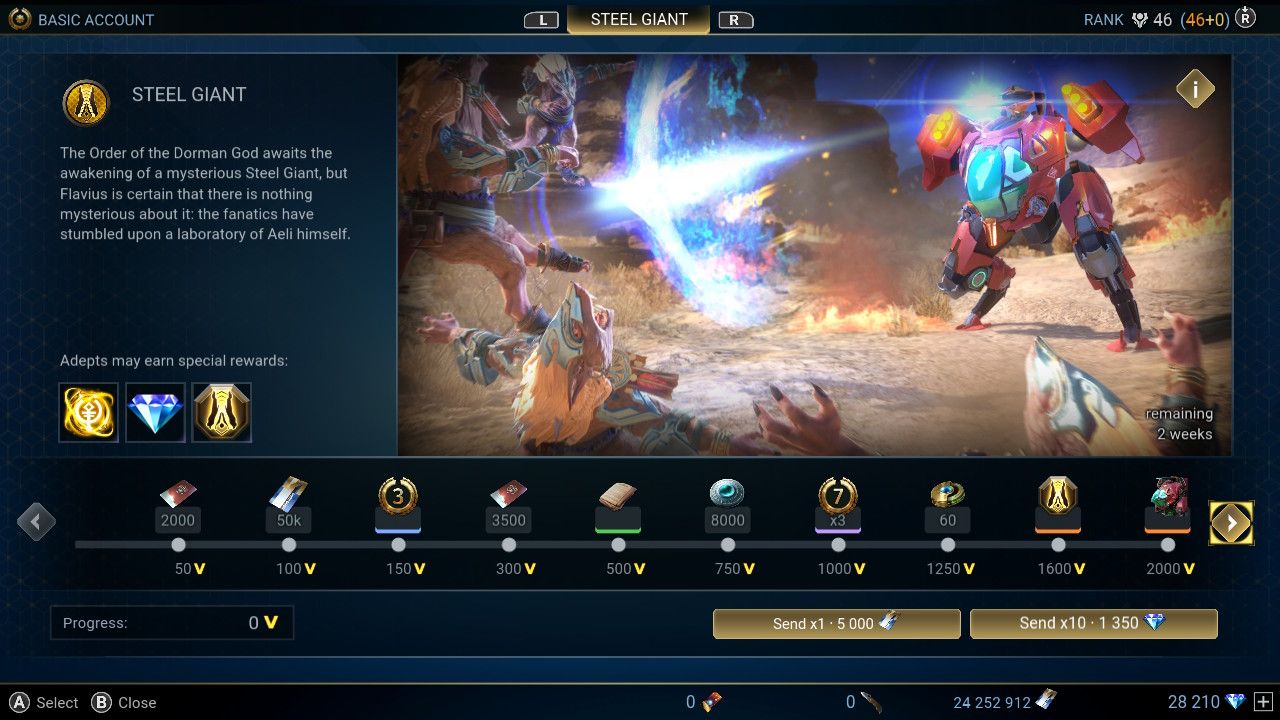 SECOND CIRCLE REWARDS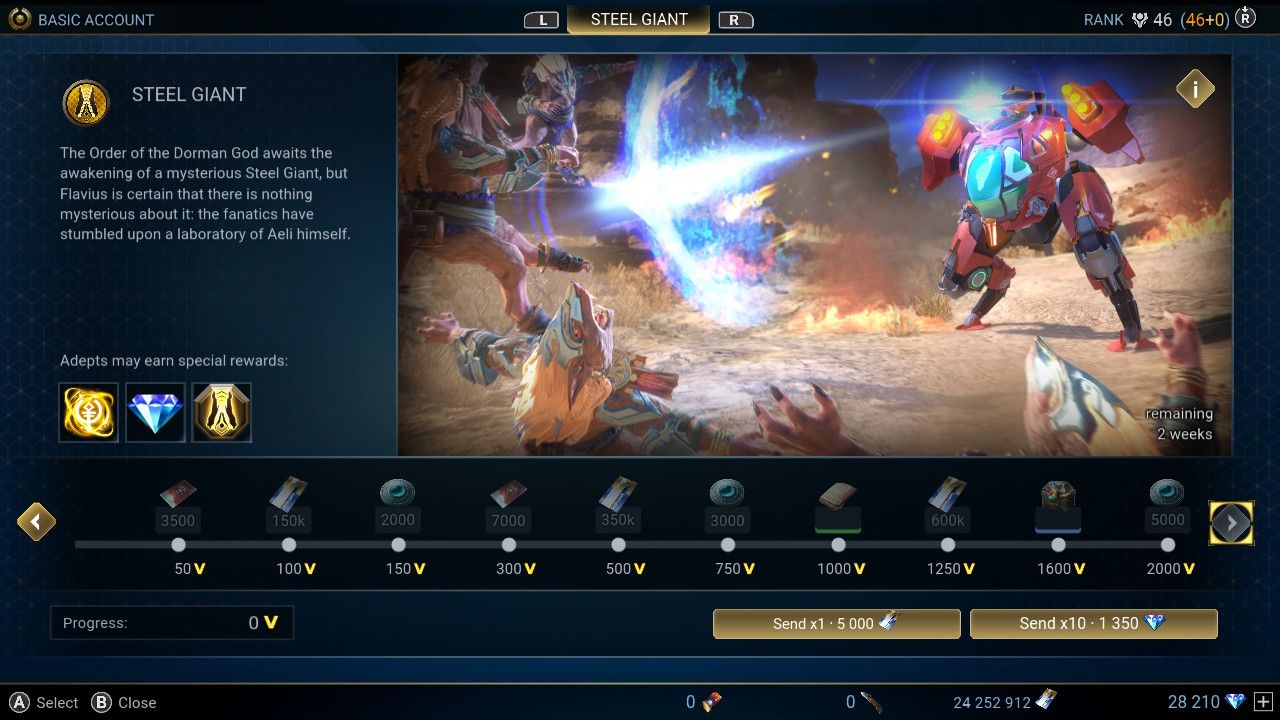 ---
UNIQUE REWARDS
Goliath Heavy Combat Suit: Heavy metal rocks. Jump in the cockpit of your own giant mech Combat Mount, and defend Aelion with brutal bravado!
Flavius's Emitter (Divine Ability): Arm yourself with the power of Flavius' laser beams!
To get started with the Steel Giant Promotion in-game, press +, go left, and check out 'Special Offers'.