What is Skyforge? A Beginner's Guide
Become an Immortal and discover endless adventures in the world of Aelion! Skyforge is an MMO inspired by science-fiction and fantasy, set in a massive universe filled with gods and monsters. Playing as an Immortal, you must defend Aelion from the threat of invasion as you journey through wondrous worlds and tackle hundreds of hours of gameplay. To ensure you have the best experience possible, we've prepared some helpful resources and information to guide you on your journey!
Which platforms can you play Skyforge on?
Skyforge is available to download for free on Windows PC via the MY.GAMES Store and Steam, PlayStation 4, PlayStation 5, Xbox One, Xbox Series X|S, and Nvidia's GeForce Now cloud-based game streaming service. Skyforge is coming to Nintendo Switch on February 4, 2021.
You don't need an additional subscription (such as PlayStation Plus or Nintendo Switch Online) to play on Windows PC, PlayStation, or Nintendo Switch. A GeForce Now subscription is required for unlimited gameplay on Nvidia's GeForce Now, and an Xbox Live Gold account is required for online play on Xbox.
How do you get started?
Once you've installed the game on your platform of choice, you'll be ready to enter the Skyforge universe! You can only create one character per game/server, but with the ability to change your class at any time, there's a lot of room for customization and changing things up.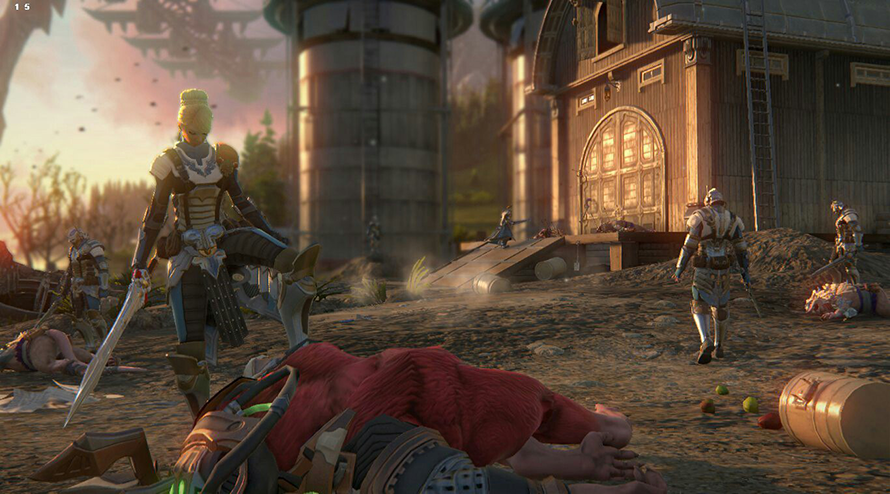 When you play the game for the first time, you will create your very own Immortal through the Character Creation screen. You'll then begin your first tutorial, which challenges you to find out more about the corruption afflicting the feared Gravedigger… After that, your journey begins as you take your first steps towards divinity!
What is an Immortal?
In Skyforge, your character is an Immortal. Native to Aelion, Immortals are undying, powerful beings capable of wielding unique abilities and amazing magic. You can alternate between 18 unlockable classes, amass followers, go on epic journeys, complete quests, and eventually achieve godhood. Your ultimate Divine Forms are something to behold, so make sure you put in the effort to earn them!
Which classes can you play as in Skyforge?
There are 18 classes available in Skyforge, each one entirely unique and specialized in damage dealing, support, and as tanks. Some are available from the beginning of your adventure, while some can be unlocked or purchased in special bundles.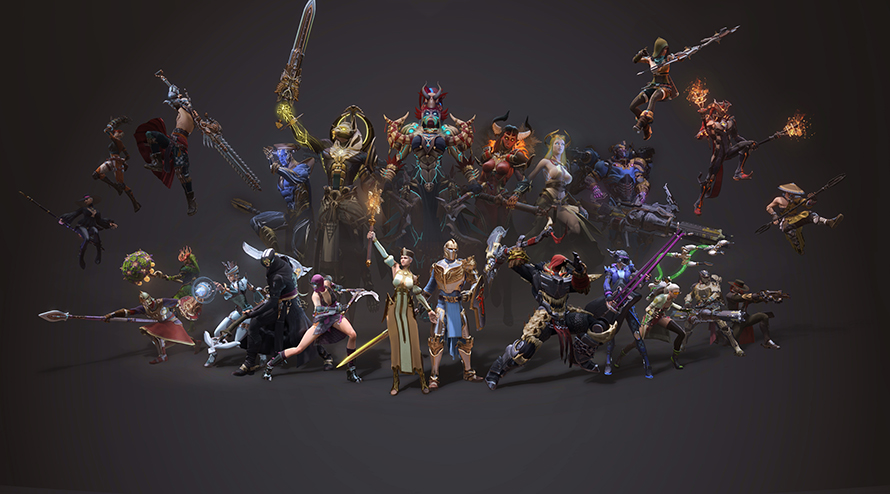 Defend Aelion as a Cryomancer, Paladin, Archer, Berserker, Kinetic, Necromancer, Slayer, Gunner, Warlock/Witch, Monk, Alchemist, Knight, Outlaw, Revenant, Grovewalker, Soundweaver, or Firestarter.
What type of gameplay can you expect in Skyforge?
Aelion is constantly under the threat of invasion, and Immortals you stand as the last line of defense between this world and annihilation. Using divine abilities and incredible powers, you can enjoy everything from solo experiences to massive, ten-player cooperative group missions. Master the intuitive and rewarding combat of Skyforge, and perfect your stats and rotations to execute devastating attacks and combos. You can collect special items to create dangerous weapons, learn new skills, and unleash celestial powers in your Divine Form!
What multiplayer content is there in Skyforge?
Skyforge has a wide range of PvE and PvP content for both new and experienced players which can be accessed via the Campaign interface. Start your journey in three-player cooperative adventures, and progress to more challenging five-player Group missions. The strongest Immortals can defend Aelion against its great threats in ten-player raids and seasonal Invasion events.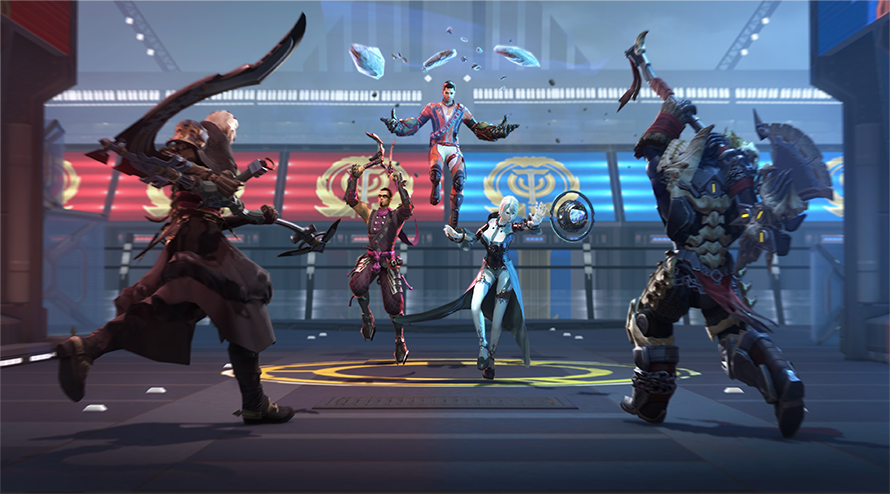 There are two core PvP modes with a variety of maps specific to different types of gameplay. Small Battles are 3v3 ranked arenas which require split-second decisions and coordination between you and your teammates. Massive Battles are epic in scale, featuring 10v10 fights across a range of maps and objectives, where strategy and skill are the keys to victory. Players can also enjoy a MOBA-style game mode in Battle of Golems, while a six-player PvP free-for-all can be accessed at Lugran Research Base.
What are Invasions?
Invasions are limited-time game events where one of six sinister alien races – Phytonides, Gorgonides, Reapers, Mechanoids, Oceanids, and Demons – set their sights on total domination of Aelion. Fight invaders in Invasion-specific solo and multiplayer Adventures, unite in large groups to fight bosses in big Distortion and Raid events, and fight off Region Invasions in open-world areas. From the third week of an Invasion, you can fight the Avatar of the Invasion. These incredibly powerful foes may require lots of teamwork and strength to vanquish, so don't take them lightly!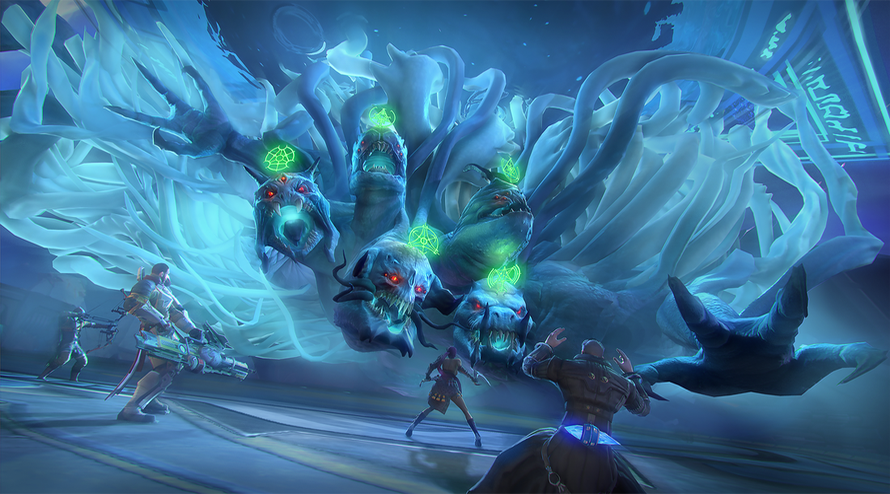 You can complete Seasonal Challenges to unlock exclusive rewards during the Invasion! There's a selection of free rewards available, with premium rewards available with the purchase of an Invasion Pass. Invasions are available to players who have completed the tutorial and ascended to become a God. If you're not quite there yet, keep playing through the main story!
Ready to defend Aelion?
The best way to find your feet is through experience, with every victory and defeat bringing you more wisdom, knowledge, and power. Pay attention to in-game tutorials, content from our vast community of Immortals on YouTube, and resources on the official Skyforge website to make sure you're ready to fight for Aelion. You can consult the FAQ and Customer Support hub if you need more information or assistance.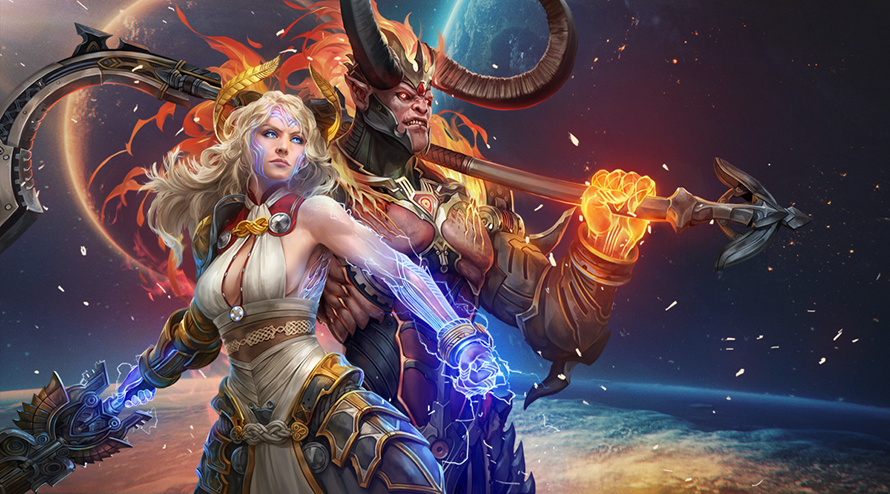 If you want to receive more news and updates about Skyforge, subscribe to the newsletter and follow the game's official channels on YouTube, Facebook, Twitter, Instagram, and Discord (PC/Switch/PS4/Xbox)!