Promotion: Ancient Traditions
Don't let the past die out. Asterius is asking all Immortals to host cultural events across the remote provinces of Aelion, to help keep the tales and traditions of Aelion's history alive. Send your Adepts to carry out this important mission, and you'll find your efforts rewarded in kind!
From now until July 7, help Asterius keep the legends of Aelion alive to receive the Trilia Air Transport (Mount), a Formal Toga (Costume), and useful game valuables!
---
FIRST CIRCLE REWARDS
SECOND CIRCLE REWARDS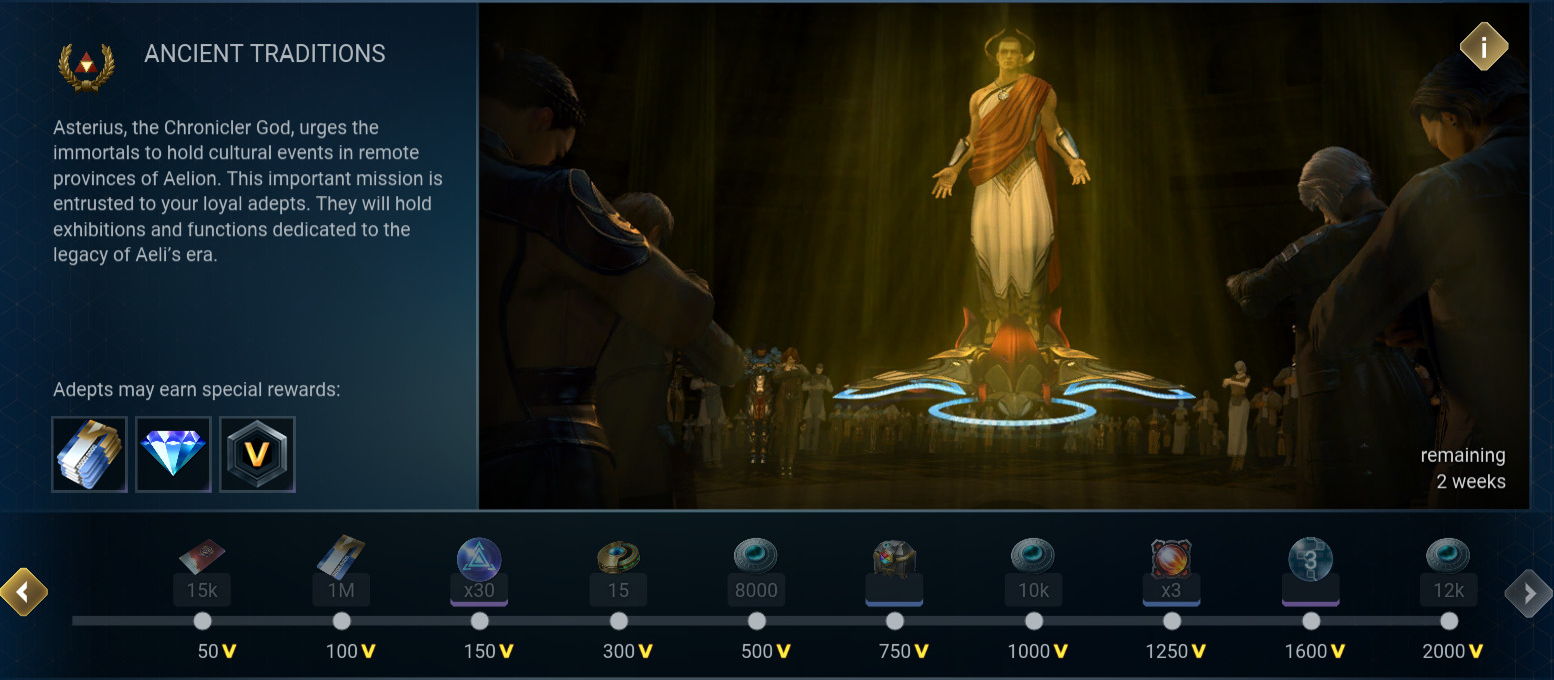 UNIQUE REWARDS

Trilia Air Transport (Mount)
Based on a sacred flower of ancient origin, whose intriguing shape inspired engineers to create this elegant Mount.

Formal Toga (Costume)
Unlike the dazzling attire Immortals are often known to don, these togas were worn by citizens during cultural events and special occasions during the time of Aeli, including theater nights.