Promotion: The Path of a Hero
There are many unsung heroes whose deeds decorate the halls of Aelion's storied history, but not many get their due with the Immortals around. Asterius intends to rectify this glaring injustice by composing works celebrating such heroes who did not bear the gift of immortality, but whose valor and courage shone through nonetheless.
One of the first people he wants to write about is Elias Faуe, a brave pilot who took on daring missions and never failed to help those in need. The last time anyone saw him, he was carrying a shipment of medicine to a remote village when his plane disappeared over the harsh desert.
The Chronicler God would be grateful if you managed to find out anything about the missing hero. Whether he survived or not, people must know his story! From now until December 17 on Nintendo Switch, send your Adepts to find out Elias' story to soar through the skies with rewards like the Aviator Costume and a cute new Companion: Pilot Max! To get started with The Path of a Hero Promotion in-game, press +, go left, and check out 'Special Offers'.
---
FIRST CIRCLE REWARDS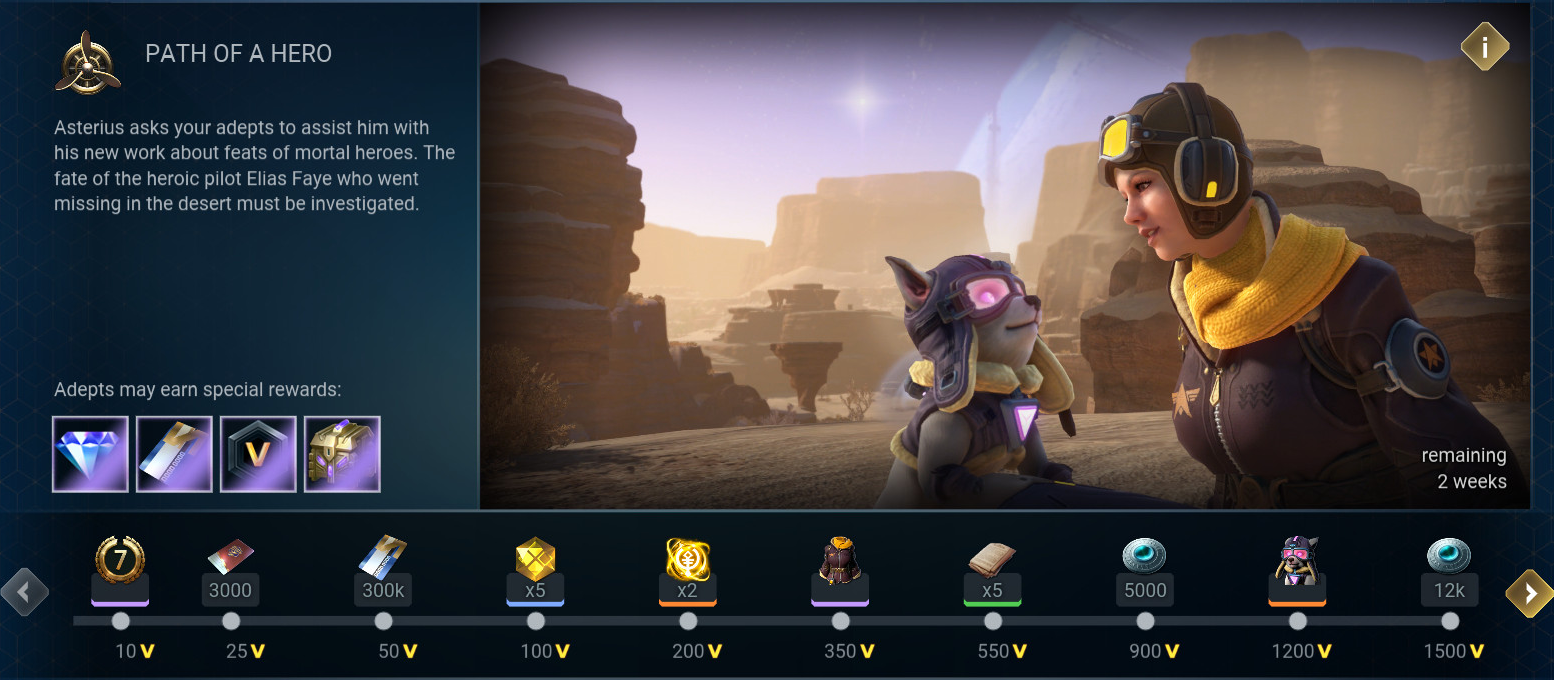 SECOND CIRCLE REWARDS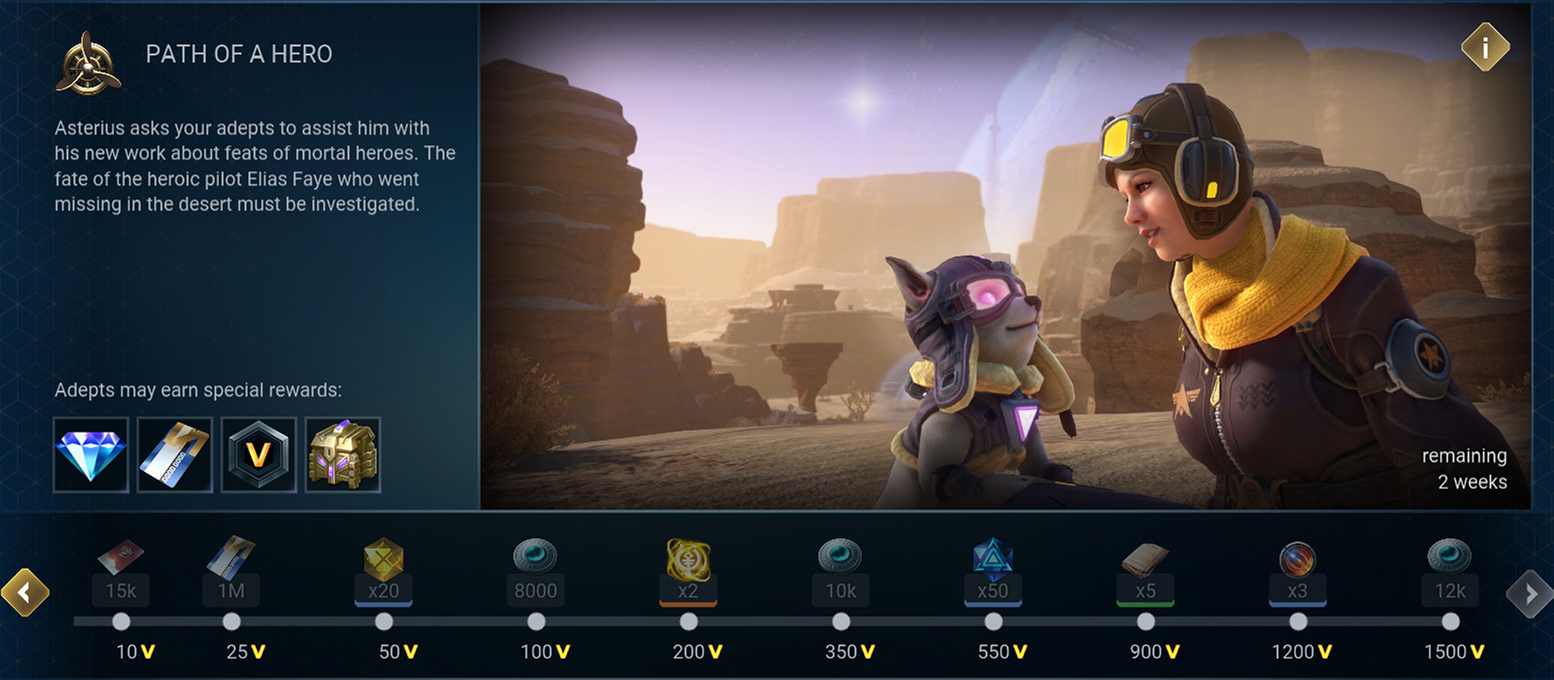 UNIQUE REWARDS
Aviator Costume – Feel the need for speed and take to the skies!
Companion: Pilot Max – This skyward pooch will be your wingman any time!