Mechanoids Invade Nintendo Switch on February 11!
Prepare to save Aelion from digital doom when the Mechanoid Invasion strikes on February 11! This limited-time event marks the first Invasion to land on Nintendo Switch, bringing with it new enemies, challenges, and a host of exclusive rewards.
Tackle Seasonal Challenges by fighting the Mechanoid army, a legion of sentient robots who hail from the planet Terra! Unite with other players to brave new Adventures, bring down powerful bosses in Distortions and Raids, and short-circuit Mechanoids in open-world Region Invasions. The first major boss, Secret Oculat Double, can be fought from the beginning of the Invasion. Later in the Invasion, you can also challenge the Mechanoids' almighty leader: The Integrator, Avatar of the Mechanoid Invasion and one of the toughest enemies in the game.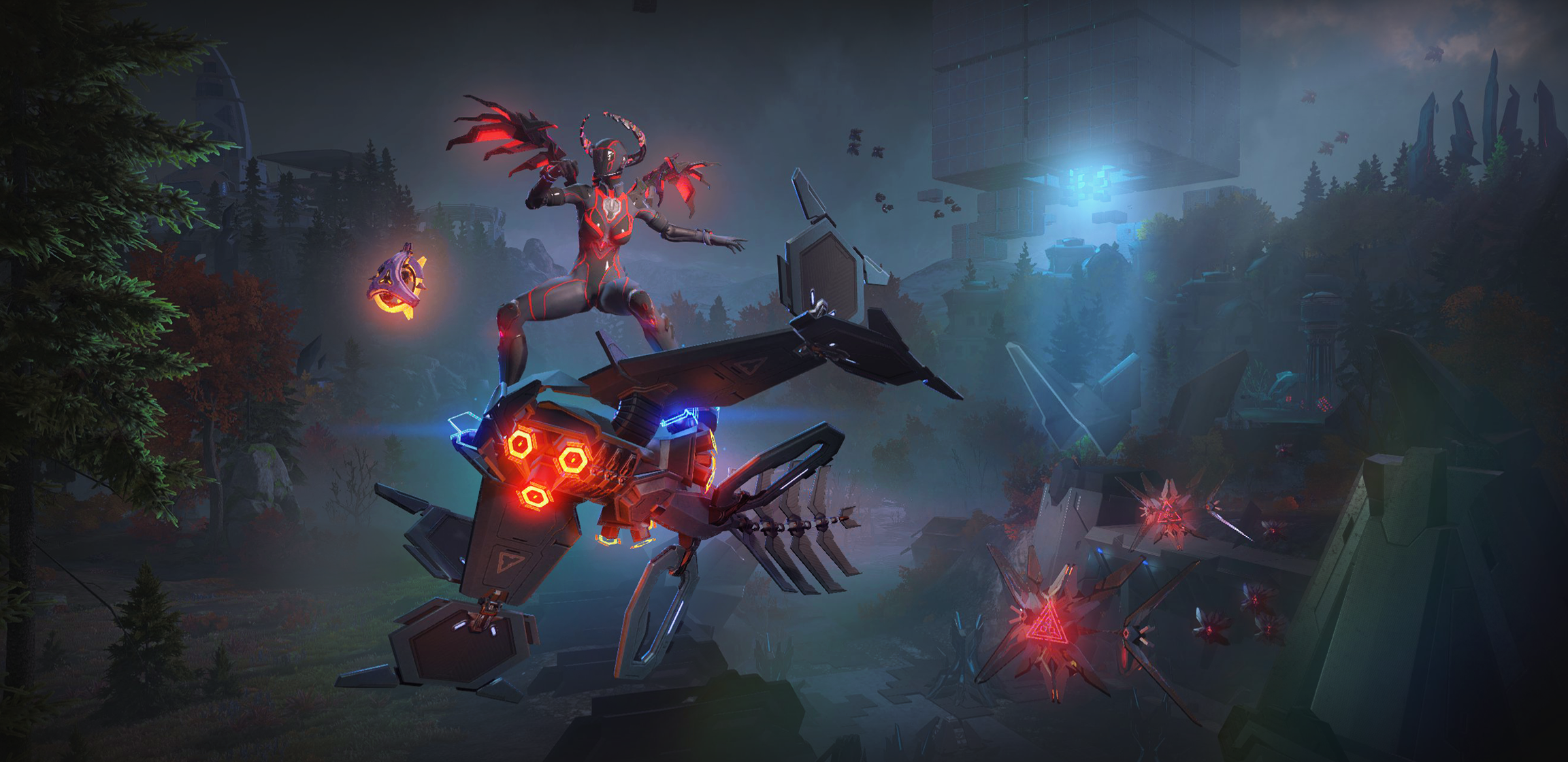 As you smash Seasonal Challenges, you'll progress through the Invasion and level up to earn exclusive rewards! A treasure trove of rewards can be unlocked for free, including a new Companion, the futuristic Genesis Costume (Red), and plenty of currency and resources to help you on your journey.
The optional purchase of an Invasion Pass opens up an even bigger pool of rewards to earn, including the Genesis Wings and Halo, an exclusive title, the Gliss Hoverboard (Mount), plus a special blue variant of the Genesis Costume as an instant unlock!
The Mechanoid Invasion lands in Skyforge for Nintendo Switch on February 11. Download Skyforge for free from Nintendo eShop today, and get ready to defend Aelion from the Mechanoid menace!