Trail of Legends Promotion
Asterius has discovered an old smuggler's map that could lead to a priceless artifact... Deploy your Adepts to follow the Trail of Legends, the first Promotion available in Skyforge for Nintendo Switch until March 5! These special events can be accessed from the in-game menu while active, and they provide a fantastic opportunity to unlock special rewards.
Immortals who embark on the Trail of Legends can earn treasures like the enigmatic Mystery Keeper Costume and a formidable new Divine Weapon: Asterius's Glyph (details further down the article)!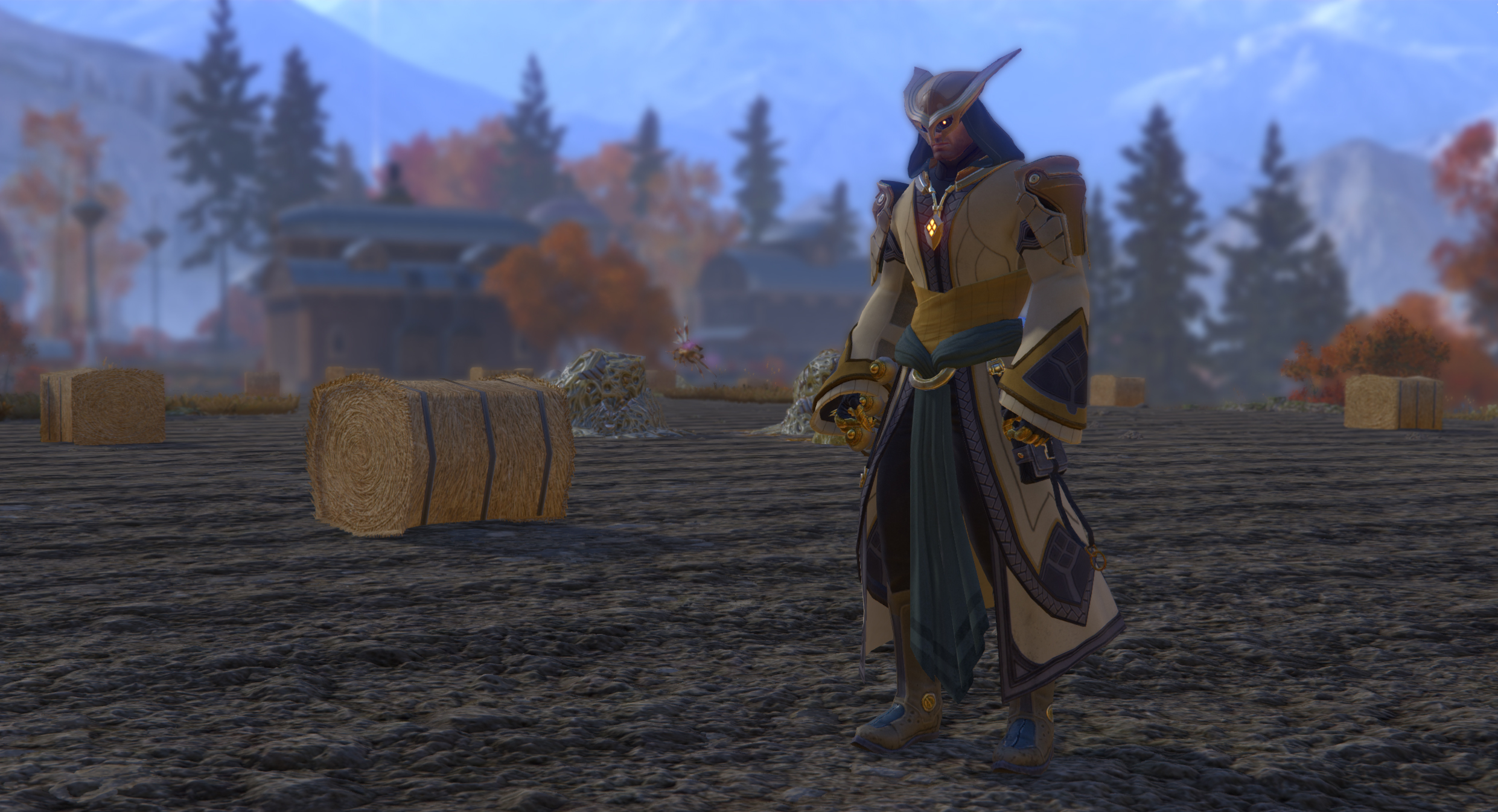 FIRST CIRCLE REWARDS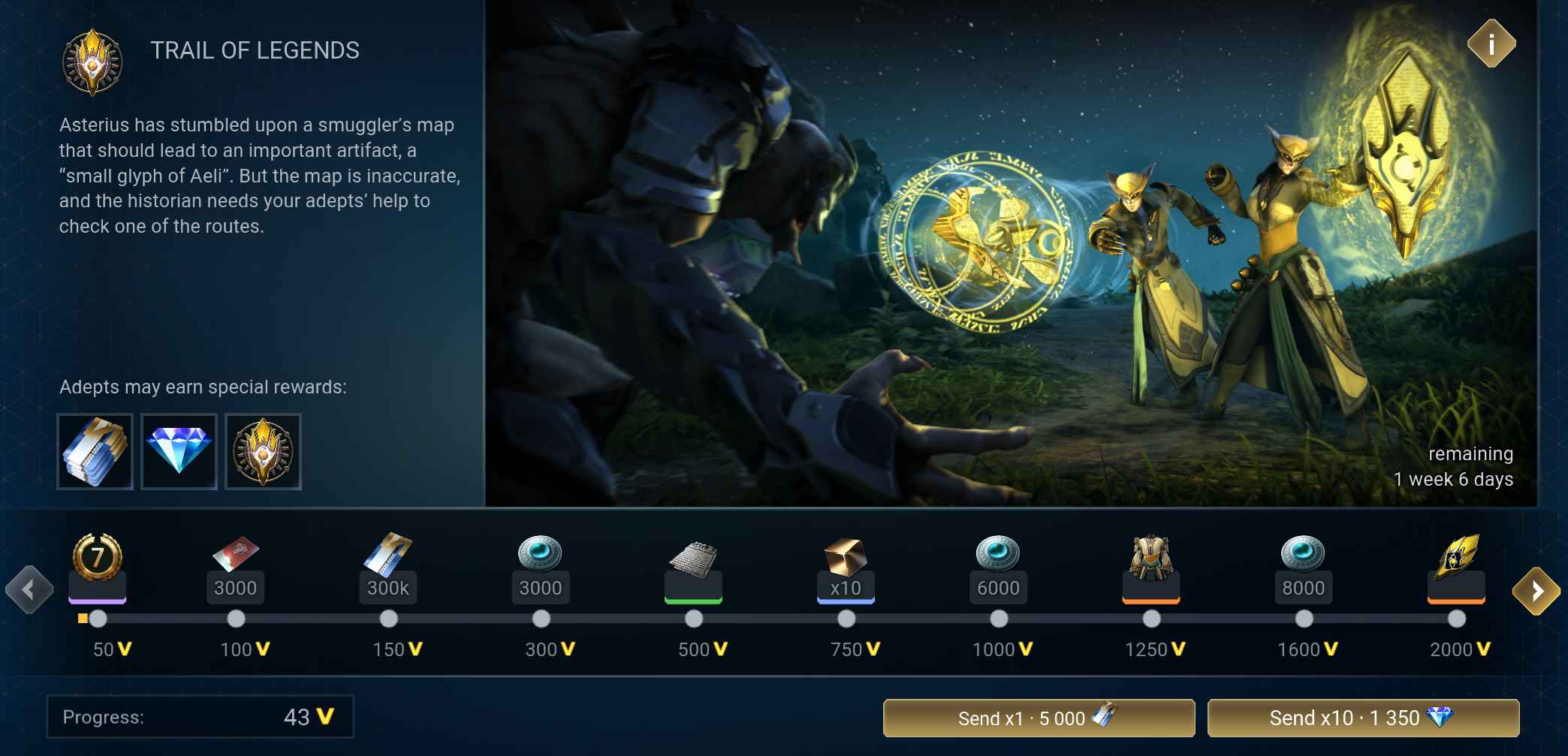 SECOND CIRCLE REWARDS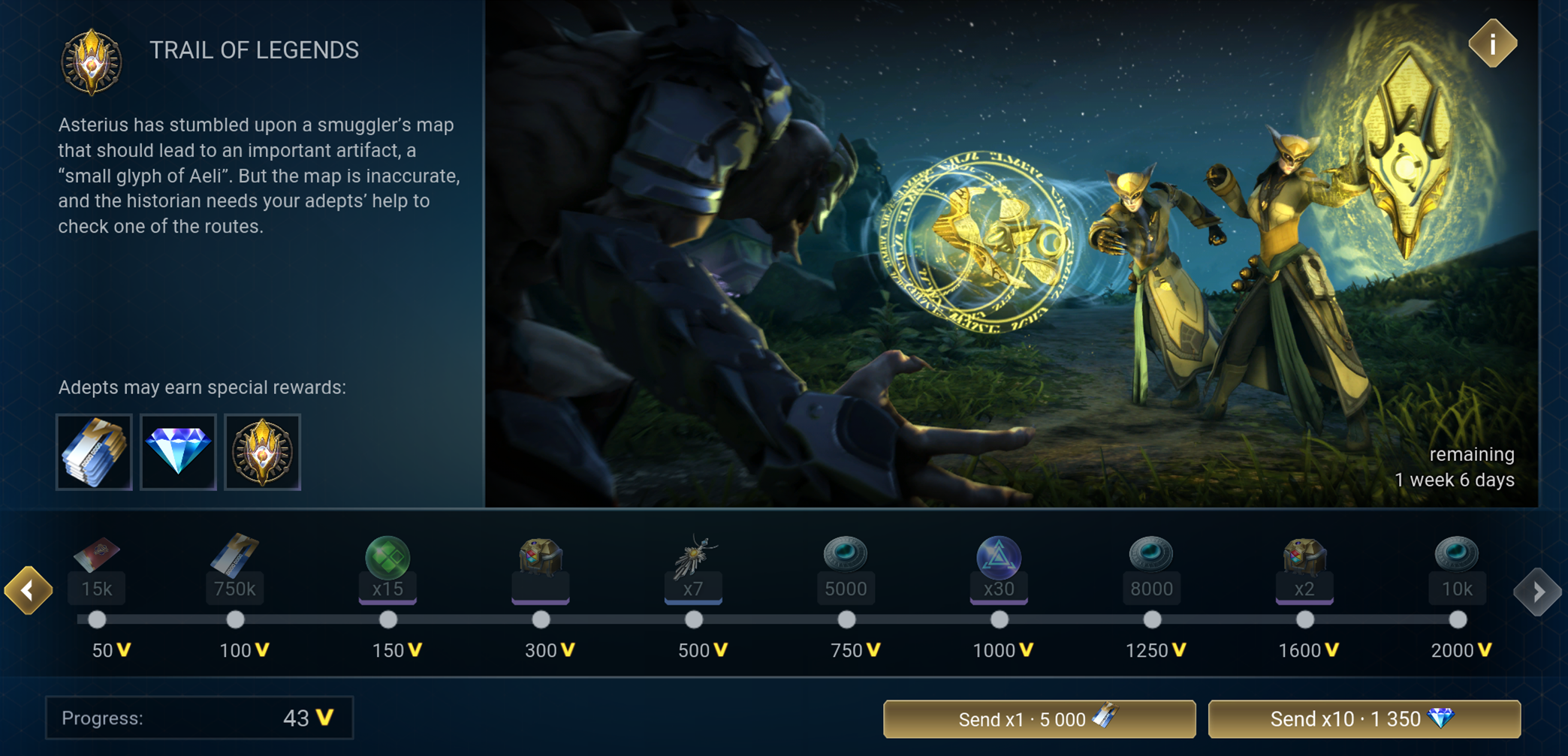 To take part in the Trail of Legends Promotion, press + to access the in-game menu, then go left, and check out the latest 'Special Offers'. If you're still pretty new to the game, you'll unlock access to Promotions when you progress a little further into the story.
DIVINE WEAPON: ASTERIUS'S GLYPH
When you deal enough damage, you gain a Divine Weapon. The treasure Asterius sought wields great power and deals twice as much damage to monsters as Immortals!
Asterius's Glyph has 200 charges and three abilities:
Omen: Consumes 20 charges. Sets off a wave that spreads quickly, damages enemies, and applies the Mark of Doom to them for 10 seconds. This slows them down and makes them up to 30% more vulnerable to damage from any Divine Weapon (the more effects they have, the greater the damage). Each Mark of Doom applied to the enemy gives you a chance of receiving resources for upgrading equipment, or an increased amount of Knowledge of Enemies.
Divine Punishment: Consumes 30 charges. Fires at and deals damage to enemies in front of you. Targets with the Mark of Doom will be attacked first. While this ability is active, your movement speed is reduced.
Preacher: This ability consumes the remaining charges and throws the Glyph at a target or in a straight line. The Glyph will deal damage to enemies and knock them down. When it hits its target, the glyph explodes, applying a negative effect to enemies that deals damage over time. If affected targets are affected by Mark of Doom, critical chance against them will be increased by 15% for the next 10 seconds.
The Trail of Legends Promotion is active in Skyforge for Nintendo Switch until March 5.