Promotion: Keys of Elements
On a fateful night long ago, all the mages of Aelion were killed on the Night of the Ghost Fire, and eight schools of magic suddenly ceased to exist. The priceless knowledge of the mages—accumulated, perfected and closely guarded for many centuries—was lost after just a few generations. Mages' dwellings were looted and ancient magic relics disappeared without a trace, The Keys of Elements among them. It is time to send your capable Adepts in search of these Keys so that we may learn from mages past.
You can earn a new companion, the Cromack Robot Raven, as well as the Guardian of Secrets costume and a ton of in-game currencies, from March 19 until April 2.

---
FIRST CIRCLE REWARDS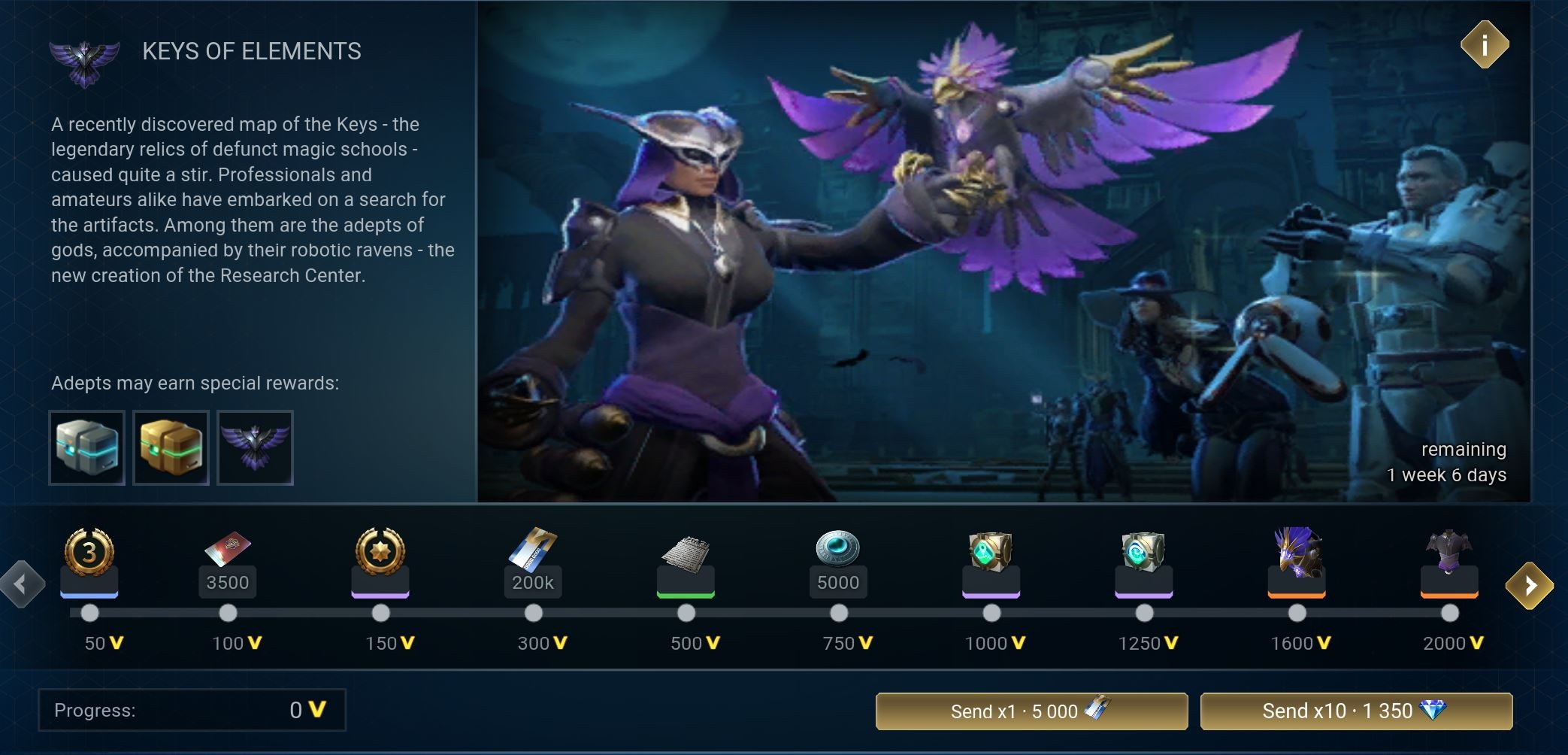 SECOND CIRCLE REWARDS