Shadow of Aelion Update Now Live on Nintendo Switch
Breach the final frontier in the Shadow of Aelion content update, now available for Skyforge on Nintendo Switch! There's a new open region to explore, 18 Class Talents to unlock, Aelion Day celebrations to partake in, a new Invasion to overcome, and much more. You can also gear up for your moon landing with new Pathfinder Packs, available from Nintendo eShop!
NEW OPEN REGION: THEA
Thea is Aelion's largest satellite and its first outpost. As Immortal-kind begins to extend its helping hand across the cosmos, it will prove to be a crucial first step in the exploration of worlds beyond. The moon's low gravity makes it a unique location to traverse, with its rugged, rocky landscape far removed from the luscious landscapes of Aelion. This brand-new open region can be explored at your leisure, but beware of dangerous locals (including… Mechanoids?!) and hazardous atmospheric conditions like meteorite showers!

AELERIUM-9
A highly-coveted natural resource can be mined on Thea: Aelerium-9. This resource is valuable to Immortals, who can use it to attain new Class Talents! However, according to reports from Mission Control, Aelion's enemies have also locked it in their sights… you'll have to drive away the Corgs if you want to get your hands on it!

18 NEW CLASS TALENTS
Heroic exploits on Thea will be rewarded with Aelerium-9. Complete quests to earn 10,000 Aelerium-9, then challenge the almighty Kairax Cluster to a boss battle for the ages. When your foe is vanquished, you can unlock one of 18 new Class Talents (there's one for each class in Skyforge). Here are some of the new Class Talents available in the Shadow of Aelion update:

Lunar Talisman (Lightbinder): When an ally under the Lightbinder's aura receives fatal damage, they will get a shield. The effect of this talent has a long cooldown duration.
Space Mist (Necromancer): Summoned allies of the Necromancer get a boost. Ghostly Vipers have considerably more health, Ghostly Skeletons pull in enemies and inflict damage on them, and Ghostly Carrion can inflict damage from a distance. When Shield of the Banished absorbs enhanced allies, it also restores a large amount of the Necromancer's health.
Dark Side (Witch): Explosion of Darkness inflicts additional impulse damage if applied after using the Living Helper effect for 3 or more seconds.
Deadly Crescent (Revenant): Punishment inflicts 100% more damage to enemies with less than 50% health.
Starfall (Firestarter): At the maximum energy level, Incinerating Rain lasts 6 seconds longer. Damage from the ultimate ability may also stun the target for 2 seconds (only once).
Music of the Spheres (Soundweaver): Rhythm of Courage now restores 3% of maximum health to allies every second for the first 10 seconds. The effect gets weaker after that, restoring 1% of health every 2 seconds.

You can check out the full list of new Class Talents here.

PHYTONIDE INVASION
Plants versus Aelion? The Phytonide Invasion has arrived, and Immortals can now tackle new Seasonal Challenges and defeat a legion of evil bosses to earn exclusive rewards. Get the Invasion Pass to unlock even more rewards throughout the Invasion, including the mystical Divine Form, Wakan!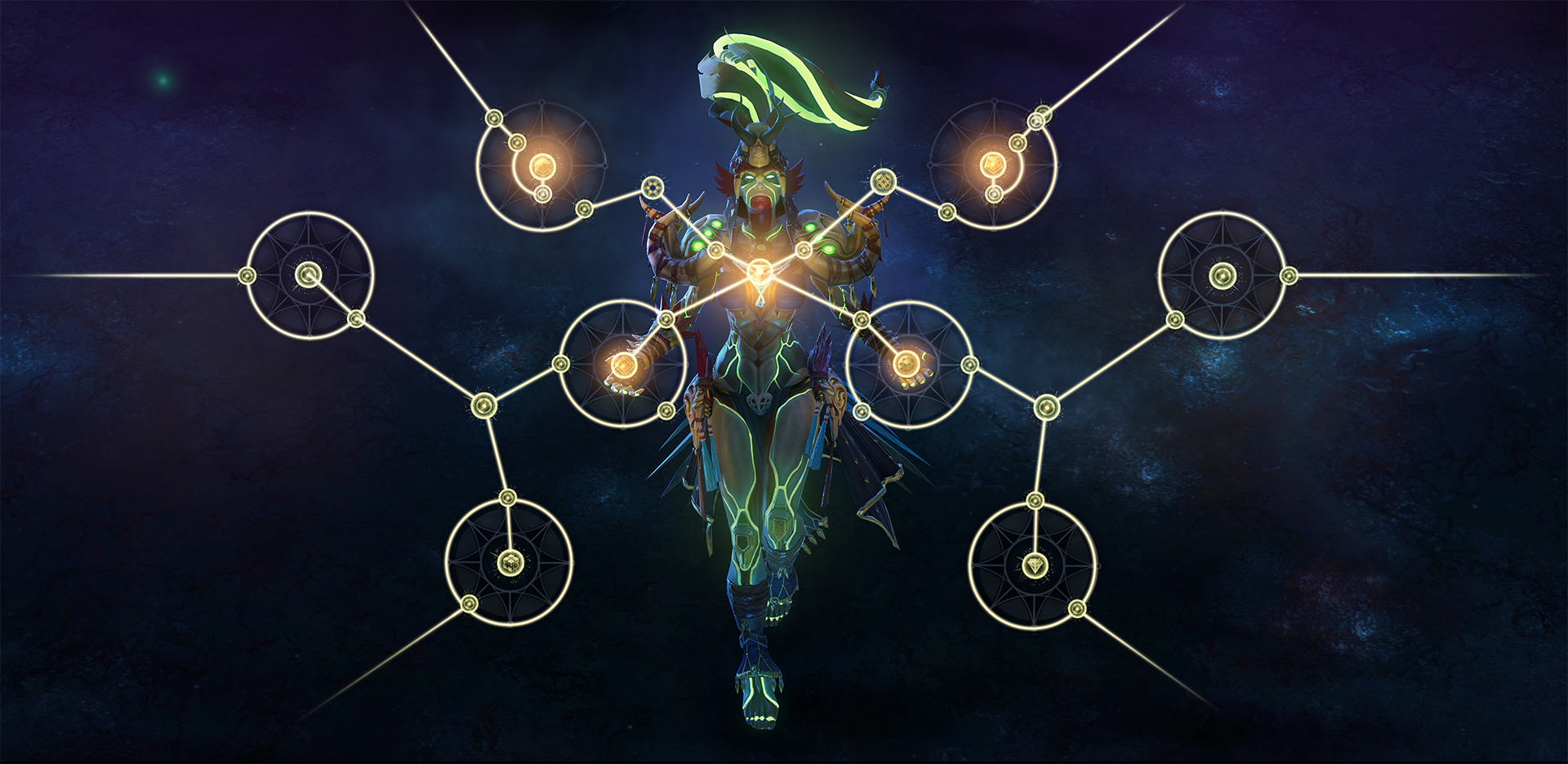 AELION DAY
Celebrate six years of Skyforge during Aelion Day, a special event running from now until April 27! Enjoy celebrations throughout Aelinar, new quests, and special commemorative rewards by fulfilling Prophecies. Unlock brand-new Costumes for the Soundweaver, Berserker, and Firestarter, a new Mount, and so much more before the event is over!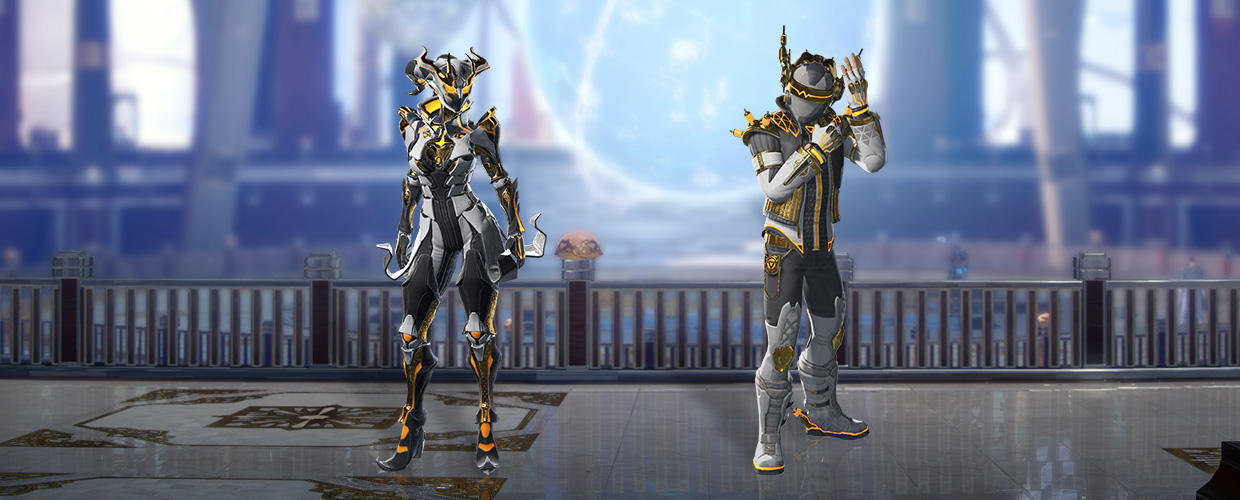 PATHFINDER PACKS
Are you ready to boldly go where no Immortal has gone before? Gear up for your mission to Thea with new Pathfinder Packs, now available from the Nintendo eShop! They contain exclusive, space-themed cosmetics, including the Space Suit (Costume) and the Pathfinder Experimental Transport, a combat Mount that grants you greater, swifter traversal abilities while fighting your way through dungeons and hordes of enemies.
Skyforge is now available to download for free from Nintendo eShop!
IMPORTANT: We're committed to improving the Skyforge experience for Nintendo Switch players, and have already deployed three major patches since launch to help alleviate some of the technical issues players have been facing. If you're still experiencing issues with Skyforge on Nintendo Switch, please contact our support team with relevant information, screenshots, or video evidence so our development team can work to fix them.