Promotion: Ancient Bones
Geologists have recently stumbled upon numerous deposits of fossils from creatures known to have disappeared a very long time ago. These creatures were inhabiting the planet long before humans were, so this discovery is immensely exciting! You and your Adepts should be ready to make new discoveries and uncover missing evolutionary links.
You have from now until May 6 to join the dig and begin excavating for the Desert Rider Costume, Desert Moahsaur mount, and many Victor's Medals, Knowledge of Enemies, and other currencies!
FIRST CIRCLE REWARDS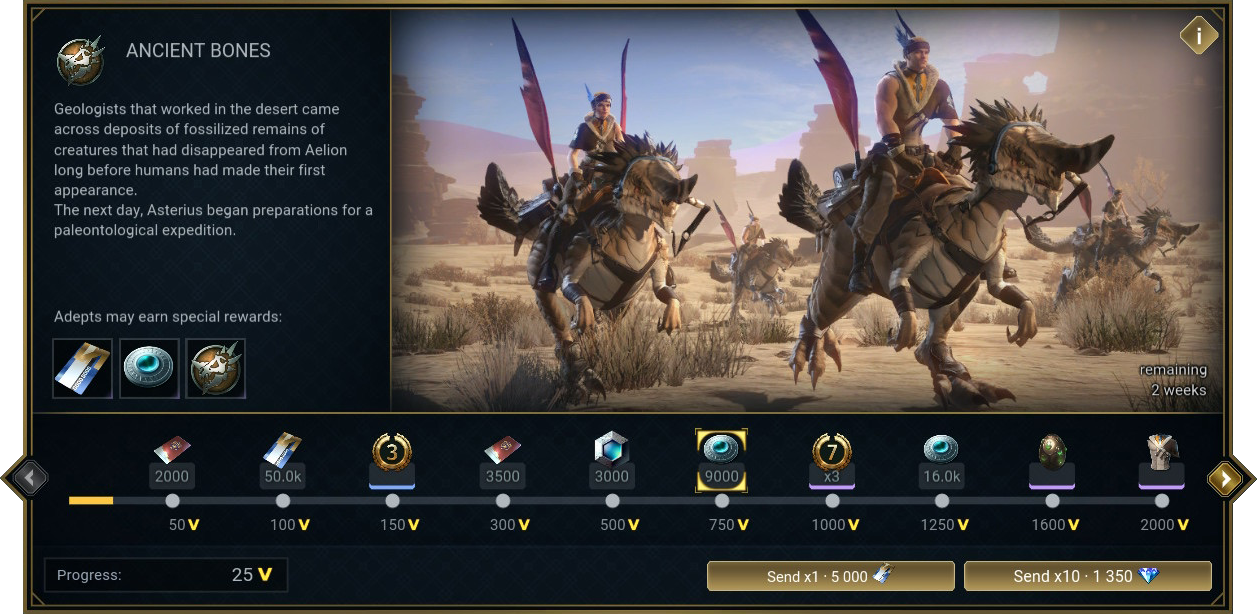 SECOND CIRCLE REWARDS