Promotion: Battle of Engineers
Ianna has announced an open bid for combat vehicle modernization, directed at all of the most capable minds on Aelion. The task provided involves things like increasing safety margins, increasing firepower, and ensuring combat capability in particularly difficult situations, especially when traversing alien environments. Several design bureaus are taking part in the competition and there's no time to lose as a whole range of tests must be performed soon. Due to these restraints, the participants are seeking assistance from the Immortals!
Those with the most successful Adepts will receive a Test Driver Uniform and the Battle Pegasus Storm, a real engineering masterpiece! This incredible mount can increase character speed by 110% and can strike targets at a distance with its impressive arsenal of armaments!
The Battle of Engineers promotion will take place from May 24 until June 6, so get your thinking caps on to earn promotion-exclusive prizes!
---
FIRST CIRCLE REWARDS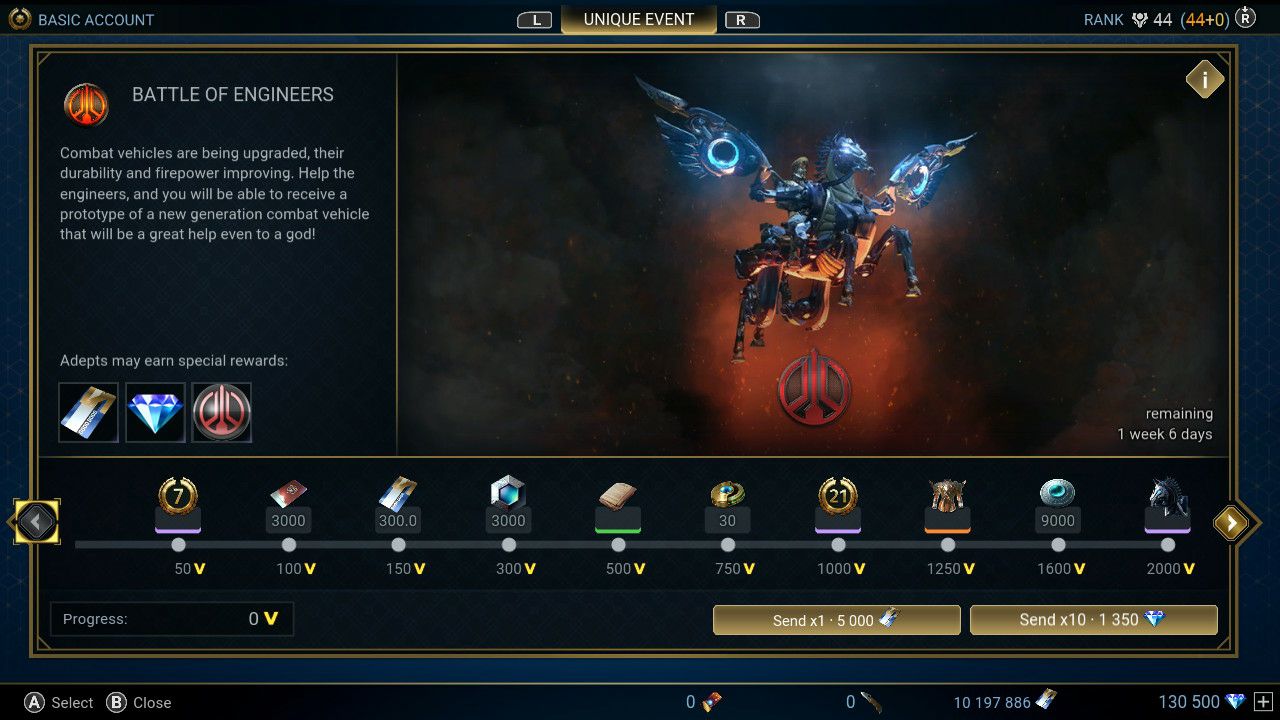 SECOND CIRCLE REWARDS