Promotion: Sensation in Fort Krigg
Your Adepts have committed no crimes, but they're going straight to prison! Pria's informants at Fort Krigg have told her that something incredible will happen there in the very near future. The famous reporter is not about to miss out on a big scoop, and since Pria can persuade even the most stubborn Immortals to see things her way, it seems your Adepts are ready to leave for the high-security facility to get to the bottom of things!
From now until September 7 on Nintendo Switch, investigate Fort Krigg to earn special rewards like the Star of Rebirth, a rare item you can use to upgrade an item's generation to the current generation! To get started with the Sensation in Fort Krigg Promotion in-game, press +, go left, and check out 'Special Offers'.
---
FIRST CIRCLE REWARDS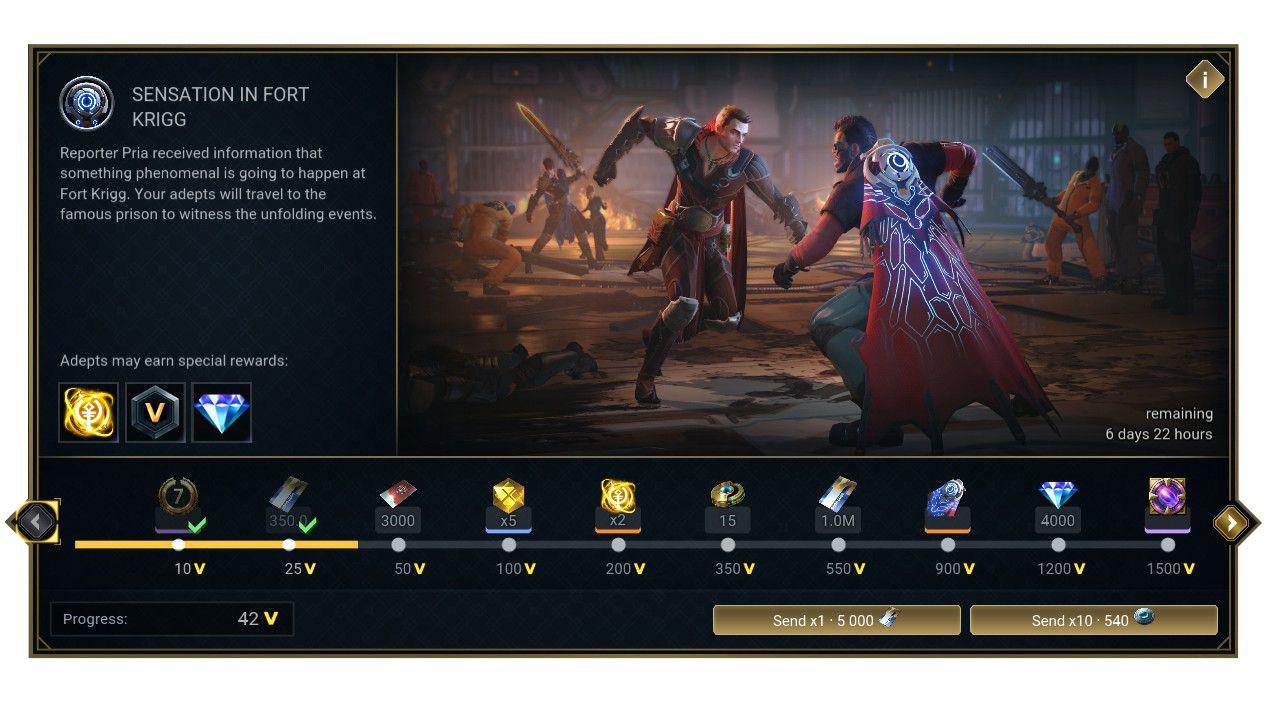 SECOND CIRCLE REWARDS